THE MAKERS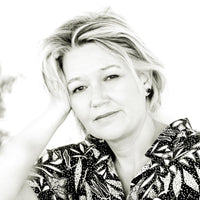 I felt a bit like a kid in a candy store when Carin asked me to help her in designing her new range of leather bags. This was late 2013, I was a full time professional photographer at the time but secretly I have always wanted to be a fashion designer.
And so our journey began.  I am a true entrepreneur at heart, I love my career choice, our business, my family and friends, my town, my lovely dog and I am completely addicted to my I pad.
I feel very blessed and grateful for my gifts and talents and how far we have come.
- Zani Brits
I never thought that that I would end up working with leather, or for myself, but here I am doing both and loving everything about it. I am a bit of an introvert so I spend most of my time in our workshop, while Zani, when not helping me in the studio, does her thing in the shop working with our amazing clients. 
I love road running, good food, chocolates, red wine and, oh yes, lots of ice cream (and because of all that I have to run a lot)! Most of all I love my family and I am absolutely crazy about our dog Lexi. She is an 8 years old pittie x bullterrier rescue, and even on a bad day, she always puts a smile on my face.
- Carin Liebenberg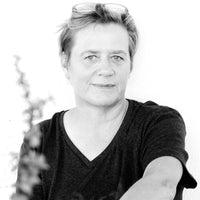 Lewis and Madge leather was officially launched in 2015. After almost 2 years of testing the market, designing, re-designing and markets we finally knew it was time to make it official. Lewis and Madge was born out of our passion for our products, our love for hand crafted, the need for quality, slow made products and a basic"local is lekker" attitude.
We are based in Riebeek Kasteel, a small town where you buy from the baker and mostly meet the owner of the shop when you walk in. Where slowing down is an everyday occurrence. 
We are a small team and we handle from design, manufacture, marketing, orders and clients. Every order and sale makes us happy (you should see the size of our smiles sometimes).
We are a team of complete opposites and it just works!
Our bags and products are for those who love simplistic, classic design and
quality, locally made products that will last.